VREDESTEIN TYRES Coventry
Vredestein QUATRAC 5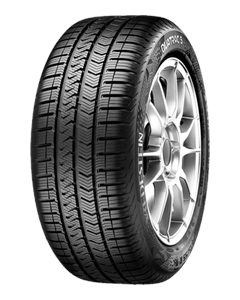 Quatrac 5
A mid range car tyre that is suitable for all season by Vredestein.
Prices from £120.85
View Vredestein Quatrac 5 Tyres
Vredestein COMTRAC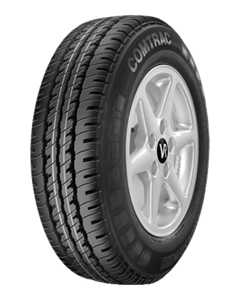 Comtrac
Speed, safety and durability, and let's not forget, comfort. This is what summarises the key qualities of Comtrac, the Vredestein van tyre. Comtrac was developed by Vredestein in response to the dem ...
View Vredestein Comtrac Tyres
Vredestein QUATRAC
Vredestein QUATRAC 3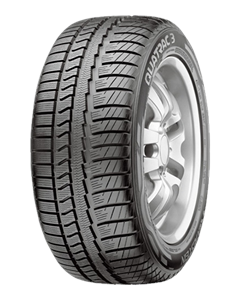 Quatrac 3
The Vredestein Quatrac 3 is the optimal alternative for drivers who wish to use a single type of tyre for both the summer and the winter season, instead of choosing separate models. It brings a defi ...
View Vredestein Quatrac 3 Tyres
Vredestein QUATRAC PRO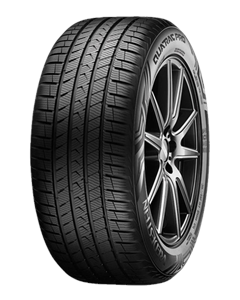 Quatrac Pro
Features SHORT BRAKING DISTANCE AND SUPERB HANDLING ON WET ROADS More than 10% better wet grip* GREAT SAFETY, EVEN WHEN WINTER SURPRISES YOU 5% improvement on snow handling* TAILOR ...
View Vredestein Quatrac Pro Tyres
Vredestein SNOWTRAC 5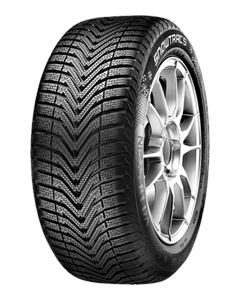 Snowtrac 5
The Vredestein Snowtrac 5 is a winter tyre that defies even the most extreme and unpredictable weather conditions, including wet, cold or slippery roads. The starting point in its development was to ...
View Vredestein Snowtrac 5 Tyres
Vredestein SPORTRAC 5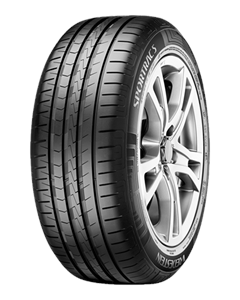 Sportrac 5
The Sportrac 5 is an extremely quiet and comfortable tyre, developed in collaboration with Giugiaro. The tyre excels in terms of stability and sporty driving ability, which translates into excellent ...
View Vredestein Sportrac 5 Tyres
Vredestein SPRINT CLASSIC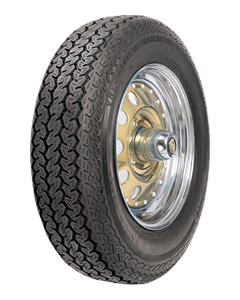 Sprint Classic
The Sprint Classic from Vredestein completes the classic image of your classic car. The Sprint Classic was specially developed for enthusiasts with an eye for detail and design. While the unique tyr ...
View Vredestein Sprint Classic Tyres
Vredestein T-TRAC 2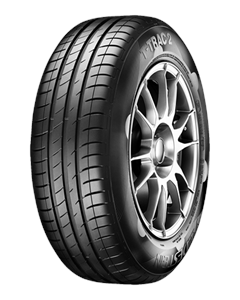 T-Trac 2
The T-Trac 2 is a no-nonsense, energy-efficient tyre with a high safety reserve. The optimised profile block design and high-quality silica tread compound used in the tyre keep its rolling resistanc ...
View Vredestein T-Trac 2 Tyres
Vredestein ULTRAC SATIN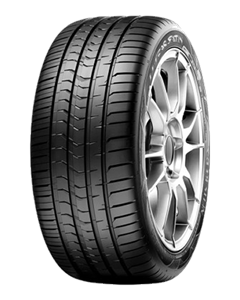 Ultrac Satin
The tyre for premium cars that offers comfort through design and safety through performance   SUPERIOR BRAKING POWER ON WET ROADS 3 wider circumferential grooves for better water drainage   ...
View Vredestein Ultrac Satin Tyres
Vredestein ULTRAC VORTI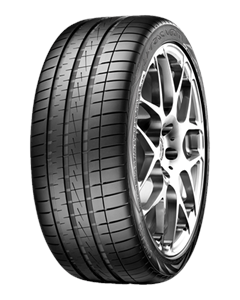 Ultrac Vorti
FEATURES Tread design and edge design by Giugiaro Full Silica Compound Flexible points in the middle section of the tread Optimised wide tread pattern Wide longitudinal groove ...
View Vredestein Ultrac Vorti Tyres
Vredestein V48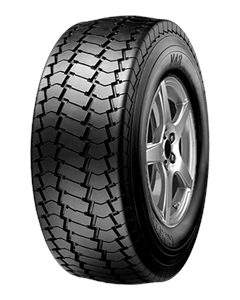 V48
The increasing demand for tailor-made trailers has also lead to the development of matching tyres that follow the towing vehicle perfectly well, without troubling the driver. With its special tread, ...
View Vredestein V48 Tyres
Vredestein WINTRAC PRO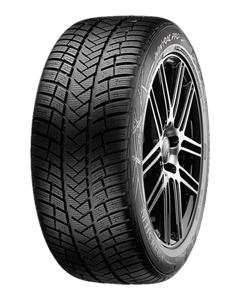 Wintrac Pro
The Vredestein Wintrac Pro is a Ultra High Performance Winter tyre designed to be fitted to Passenger Car.   The Vredestein Wintrac Pro answers the growing market demands in the 17-inch and ultr ...
View Vredestein Wintrac Pro Tyres
Vredestein WINTRAC XTREME S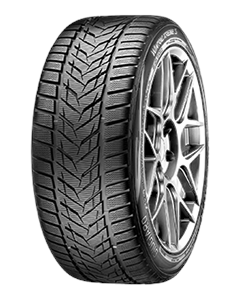 Wintrac Xtreme S
Vredestein's Ultra High Performance winter tyre, the Wintrac xtreme S, was developed to stand up to the extreme weather conditions in the coldest season of the year. Maximum safety on snow and ice a ...
View Vredestein Wintrac Xtreme S Tyres